Eagles News & Announcements
less than a minute ago
Save the Date...
March 3, 5:30-7:30
Dear Parents—

Our school is in FULL Kids Heart Challenge swing with the American Heart Association. Don't forget to register and join in on the heart healthy fun.

· Download the APP: iPhone and Android, or www.heart.org/KHC

· Henderson Elementary School's Kids Heart Challenge event day is: 2/21/2020

· Donations are due: 2/21/2020







Class Picture Day
February 24
Science,
Technology,
Engineering,
Arts,
Math
Join us for dinner at 5:30-6:00
Chili, drinks & dessert

Enjoy S.T.E.A.M. themed centers: 6:00-7:20
We will raffle four Kindles in the gym: 7:20

Students will receive passports at the door and their goal is to complete at least four activities. They must do the activity to receive the stamp. Students will turn in their passport at the end. The class with the most returned passports will win a Root Beer Float Party.
Monday, January 20
NO SCHOOL
Equality Day & Martin Luther King
Friday, January 17, is the end of
2nd Quarter

.
Friday, January 24, Report Cards are sent home.









Its going to be a
GREAT

New Year

at

Henderson!


Save the Date
Henderson's Annual

Christmas Program
Wednesday, December 18

12:30 pm
Administration Building Auditorium

Christmas Break
December 23 -January 3
School begins again
January 6
Enjoy the season...we will see you in the New Year!
FREE Holiday Fun at

Henderson's

Ice Skating Night
Friday, December 13
5:30-7:30pm
Ice and Events Center
This event is FREE for all Henderson Elementary School Students, family and friends.

This event is sponsored by the Henderson PTA

Parents are responsible for supervising their children and must stay at the Ice and Event Center for the duration of the event.
Thanksgiving Break
November 27 - 29
School Resumes

Monday, December 2.

Big Kahuna Fund Raiser Pick up is Tuesday, November 5 3:00 to 5:00pm
Due to the perishable nature of some of the products items must be picked up at the scheduled time. Please make arrangements to have your students order picked up. Thank you for your support!

When:

October 29,

3-5 pm

October 30,
8-9 am & 12-2 pm

Where:
Henderson Elementary School Gymnasium

On line shopping is now available as well as a new digital payment option.

Just go to

scholastic.com/fair

to find out all you need to know!
What: Join us for games, prizes, food and lots of fun!
Where: Henderson Elementary
When:

Friday, October 18, 2019

6-8 pm

Cost:

Games and Food are FREE!

**50/50 Raffle & Baskets-Drawings are $1per ticket or 6 for $5 !

Sponsored by the Henderson PTA. How can you help? *Help Solicit donation for the items to be raffled. *Donate baked goods, wrapped in small servings for multiple winners! *Volunteer in any of the following areas, Decorating, Ticket Sales, Food Service or Clean up. Any questions or to volunteer contact the PTA at hendersonelementarypta@gmail.com
No School

Monday, October 14 Staff Development Day School Resumes Tuesday, October 15
Join us for lots of fun!

What: Informational meeting on family & parent resources. Where: Henderson Elementary When: September 24 Time: 6:00-7:30 pm Ice Cream Sundaes...Family Global Art Project...Free games for families to take home!

Its that time again!

Big Kahuna

Fundraising is happening at Henderson!

September 19 - October 1 Your Participation helps raise money for Teacher Requests and Family Fun Nights that enrich the education of EVERY student at Henderson. Look for information coming home on September 19!

Save the Date

and

Join the Fun

Henderson's Second Annual

C

o

l

o

r

Fun Run! Olweus Bullying Prevention Kick-Off.
When:

Friday, September 13 at 5:30 (registration starts at 5pm)

Where:

The Archer Complex

Cost:

Adults $10, kids are free.

Dinner and treats will be served after the run!






It's not about running fast, it's about running with confidence!
Tuesday & Thursday 3:45-5:15 Henderson Elementary




10 weeks * meet 2x a week * 3rd-6th grade
Fun games, make new friends, learn about yourself!

5K CELEBRATION November 16 at LCCC

Season starts the week of September 1st. Online registration at www.gotrwyoming.org Registration $150, Free/Reduced Lunch $25/$50 *Includes 5k registration, healthy snack, program t-shirt & 5k t-shirt and insurance.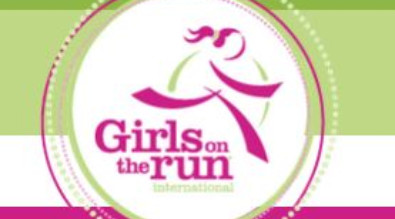 PTA Meeting

When:Tuesday, September 3rd Where: Henderson Gymnasium

Labor Day
Monday, September 2, 2019
NO SCHOOL
School Resumes, Tuesday, September 3
Have a Fun & Safe Holiday!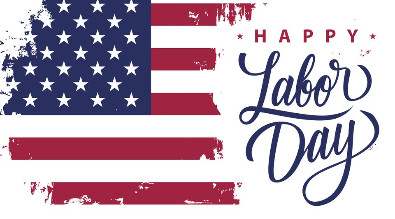 2019-2020
Henderson Elementary
Open House
Friday, August 23
6:00 pm
Come meet Henderson Staff, visit your student's classroom and talk with the teacher!
PTA has a new Email Address! hendersonelementarypta@gmail.com
We would love to hear from you if you're interested in any of our activities or volunteer opportunities

Show your HENDERSON PRIDE and....
GEAR UP

With our NEW online apparel & more !
Check us out at...
apparelnow.com/henderson-elementary-apparel

PTA Meetings



1st Tuesday of every month,
6pm in the Henderson Gym.
Come join us and see how you can get involved and make a difference. Its going to be a great year!