Eagles News & Announcements
about 1 month ago
6th Grade Graduation
June 5th
9:30 am
Henderson Gymnasium
*****
Kindergarten Graduation
June 5th
6:00 pm

Henderson Gymnasium


Summer School Bus Info

(Henderson Students go to Baggs)

Bus: 43 M-F M-F Driver: Jessica Grass Pick-up Drop-off

Poder: Bradley & 22nd 7:20 12:40 Alta Vista 7:30 12:30 Carey 7:35 12:25 Henderson 7:45 12:20
Arrives at Leaves at

BAGGS 7:50 12:10 SUNRISE 8:00 12:00

Boys & Girls Club will be last stop.
If you have any question please call transportation at 771-2628.

2019-2020
Henderson Elementary
Open House
Friday, August 23
6:00 pm
Come meet Henderson Staff, visit your student's classroom and talk with the teacher!


PTA has a new Email Address! hendersonelementarypta@gmail.com
We would love to hear from you if you're interested in any of our activities or volunteer opportunities

Save the Date

and

Join the Fun

September 13, 2019 Henderson's Second Annual

C

o

l

o

r

Fun Run! Olweus Bullying Prevention Kick-Off.

Show your HENDERSON PRIDE and....
GEAR UP

With our NEW online apparel & more !
Check us out at...
apparelnow.com/henderson-elementary-apparel

PTA Meetings



1st Tuesday of every month,
6pm in the Henderson Gym.
Come join us and see how you can get involved and make a difference. Its going to be a great year!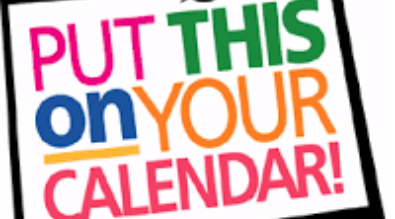 PRINCIPAL'S PAGE
2 months ago
Welcome to the 2018 - 2019 school year at Henderson Elementary School. The home of the Eagles.


Our vision is to be a partner with our students, staff and parents. We believe it takes a village to raise a child, and with our community members help we will achieve our goal.


We envision a school to be safe and respectful in which there is communication, collaboration and cooperation. We are making great strides in ensuring that every student receives ample exposure to the priority standards and multiple opportunities over the course of the year to demonstrate their proficiency.


Our Henderson staff is excited that you have joined us on this journey. Please don't hesitate to contact me if you have any questions or issues that I can help with. My door is always open.
Karen Brooks-Lyons






Team Work Makes the Dream Work