Eagles News & Announcements
24 days ago
REMINDER- Registration is not complete until BOTH On Line Registration AND Address Verification is done.
Address Verification- LCSD1 states, we cannot accept Water, Cable or Phone bills.
Please bring in your BHE bill, Mortgage statement or Lease agreement to the office. We can accept e-bills on your phone, you can send your bill with your student or email the document.
Henderson does not make copies of your personal information we only need to see it and document on Infinite Campus.



Enjoy Spring Break!
April 1 - 5
School starts again April 8




All-City Orchestra Concert

Tuesday, March 19th
Storey Gym
7:00PM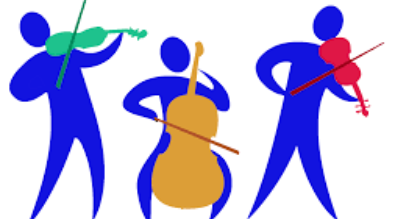 All-City Band Concert
Tuesday, March 5th

Storey Gym
7:00 pm




Henderson PTA Invites you to...
MOVIE NIGHT
HOTEL TRANSYLVANIA 3
SUMMER VACATION
Friday-February 22

Doors Open at 5:30
Henderson GYM
Bring your own dinner, snacks, drinks, sleeping bag, pillow or blanket.



No School
Friday, February 15

Staff Development



and
Monday, February 18
In Observance of

Presidents Day



School starts again
Tuesday, February 19





PTA has a new Email Address! hendersonelementarypta@gmail.com
We would love to hear from you if you're interested in any of our activities or volunteer opportunities

Show your HENDERSON PRIDE and....
GEAR UP

With our NEW online apparel & more !
Check us out at...
apparelnow.com/henderson-elementary-apparel





February 6, 2019
Celebrating

100 Days

of School!
If your family has been impacted by the Government Shutdown.

This is a reminder that you can apply for
Free and Reduced Lunch
anytime during the school year.
The fastest way is to apply online at www.MySchoolApps.com If you have any questions you can call Nutrition Services at 771-2440.

no school, Monday, January 21
In Celebration of
Martin Luther King Jr. and Equality Day!

School resumes,Tuesday, January 22.

Christmas Vacation
Begins, Thursday,December 20.
School starts again,
Wednesday, January 2, 2019. Have a safe and wonderful Holiday, enjoying family and friends.

See you next year!





Class Christmas Parties
Wednesday, December 19

2:30





Science Fair

December 13, 2018

Henderson's Annual Christmas Program
Wednesday, December 12

12:30 pm
Administration Building Auditorium

HENDERSON HOLIDAY SKATE NIGHT

Friday, December 14

5-7 pm Roller City

This event is free for all Henderson students and their siblings.
Cost will be $3 for Adults.



S

.

T

.

E

.

A

.

M

. night

S

cience,

T

echnology,

E

ngineering,

A

rt &

M

ath

Tuesday, November 27, 5:30-7:30
Dinner starts at 5:30- Chili & Cinnamon rolls. Then fun S.T.E.A.M. themed centers. Students have a chance to win one of 4 Kindles being given away.

Come join us and see what all the excitement is about!






Thanksgiving Break
November 21-23


No School
November 1 & 2
for
Parent Teacher Conferences
School Resumes

Monday, November 5



October 31
Early Release,12:15

Teacher Planning

Hot lunch will be available.
School Resumes Monday , November 5





Halloween


Parade & Parties
Tuesday, October 30, 2:30
Students may bring their costumes to school and put them on before the party!
Fall Fund Raiser Pick-Up
When: Monday, October 29,

3:00-5:30 pm
Where: Henderson Gymnasium Due to the perishable nature of some of the product, all items must be picked up during the scheduled time.
Check out the New Fundraiser for Henderson!
Go To-

www.schoolstore.net

Its simple...
Send emails inviting friends and family to shop.

Everything is on line, shop over 400 major merchants.

Prizes for participation.

Henderson's Annual
Fall Festival
Friday, October 12th, 6-8 pm Food, Games & Prizes Lots of fun for the whole family!

No School

Monday, October 8th Staff Development Day School resumes Tuesday, October 9th.


Reminder....
Fall Fundraiser
Forms and Money are

Due, Tuesday, October 2nd
Please make sure your student's name and teacher's name are on the order form and that your money matches what is ordered. On behalf of Henderson Elementary and the PTA, thank your for your support!


Collect Box Tops for Education.

Look for the Box Top Logo , clip, save and send them to school. The collection box is by the front door.

The Fall deadline is October 26.
PTA Meetings-

1st Tuesday of every month,
6pm in the Henderson Gym.
Next meeting- October 2

Come join us and see how you can get involved and make a difference. Its going to be a great year!



Picture Day
Friday, September 21, 2018

Wear your Best Smile!



Fall



Fundraiser
September 20 thru

October 2
Your students will be bringing home a fundraising packet. Help our PTA raise money for school improvements that enrich the education of every student.
Your participation is important and appreciated.

Thanks for your support!





Henderson's
First Annual
C
o
l
o
r

Fun

Run!
Fun was had by all, we are looking forward to our next Fun Run in September of 2019!



Henderson's First Annual Color Fun Run for the Olweus Bullying Prevention Kick-Off. The fun run was held on Friday, September 7th at the Archer Complex. We had 208 participants and a whole lot of fun! Thank you so much to everyone who participated or helped with the run.

2018-2019
Henderson Elementary
Open House
Monday, August 27
6:00 pm
Come meet Henderson Staff, visit your student's classroom and talk with the teacher!
apparelnow.com/henderson-elementary-apparel



PRINCIPAL'S PAGE
about 1 month ago
Welcome to the 2018 - 2019 school year at Henderson Elementary School. The home of the Eagles.


Our vision is to be a partner with our students, staff and parents. We believe it takes a village to raise a child, and with our community members help we will achieve our goal.


We envision a school to be safe and respectful in which there is communication, collaboration and cooperation. We are making great strides in ensuring that every student receives ample exposure to the priority standards and multiple opportunities over the course of the year to demonstrate their proficiency.


Our Henderson staff is excited that you have joined us on this journey. Please don't hesitate to contact me if you have any questions or issues that I can help with. My door is always open.
Karen Brooks-Lyons






Team Work Makes the Dream Work